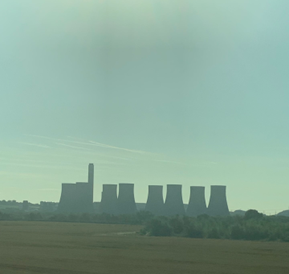 This is a photo of Ratcliffe-on-soar Power Station in Nottinghamshire. The burning of coal in this power station releases CO2, a greenhouse gas, as shown in the picture.
This is an example of a negative production externality because this pollution can lead to respiratory illnesses and thus increase the burden on the NHS to treat these patients. This is an example of market failure. In the free market, energy from non-renewable fossil fuels is overproduced because we are producing more energy from these sources than the social optimum and marginal social costs exceed marginal private costs as firms only consider the costs and benefits to themselves when making decisions.
This means that government intervention is needed to reduce or fully abolish this welfare loss. This power station is due to close in September 2024, to align with efforts to end the use of coal power in the UK by October 2024. This will mean that the welfare loss will cease to persist because it legally obliges these types of firms to shut down operations in this area, helping us to reach the targets recently set out in COP27.