Economics Today Vol 28 – Academic year Sept 2021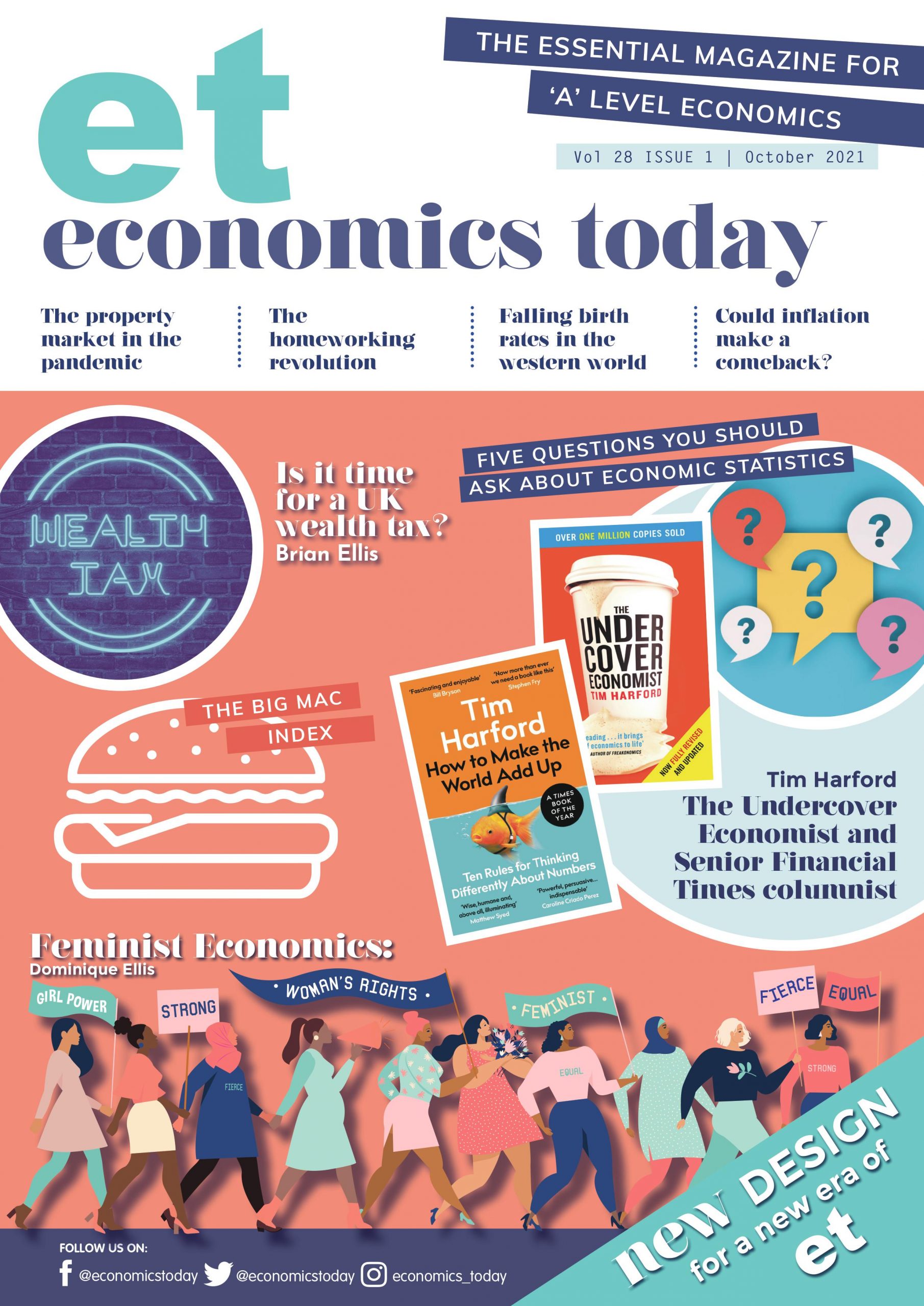 Economics Today Vol 28 – Academic year Sept 2021
The new Volume 29 is now available in both print and digital formats, and print copies of earlier volumes, through our sister site economicsfactorybookstore.co.uk
£22.95 / year
You must sign in to purchase this product.
Details
Licenses
Delivery / Returns
The price of an annual subscription (4 issues) to individuals and institutions is £22.95.
Your subscription is effectively FREE if you redeem the coupon you will receive for £22.95 to spend on other products from the www.economicsfactory.com website (coupon sent in the email confirming your order and redeemable against a basket containing goods to the value of £45.90 or more).
Bundled with your subscription is 12 months of access (from the day you subscribe) to the digital back catalogue of past volumes available on this website (£10) and a copy of the brand new book The UK Economy Today (2022 edition) by Andrew Threadgould and Nick Fyfe (£2.95).   The usual retail price of this book is £7.95.
These optional elements of your subscription can be removed from your basket at checkout should you wish, though we believe that they provide incredible value.
The majority of subscribing institutions take more than one subscription, as they wish students to have their own copies.  Further subscriptions added to your basket are charged at just £11.95 and sent as part of a bulk emailing to the same address.
Each further subscription is also accompanied by a copy of The UK Economy Today, charged at £2.95, unless you remove it from your basket at checkout.  The book offers up-to-date coverage of the key issues affecting the performance of the UK economy today and we are sure that you will want your students to have a copy.
Many institutions have requested a rolling subscription to the magazine.   Payment for the same number of subscriptions that you have taken out for Volume 28 will thus be collected automatically for subsequent volumes, using the same payment method (either card or invoice).  I would like to stress that this is for customer convenience only and that it is easy to change your settings to manual renewal.  To do this, simply click on "My Account" in the top right hand corner of the screen and select Economics Today Subscription from the menu on the left and turn off the auto renew toggle.
Access to the digital back catalogue licences you to use these articles as an individual or within the subscribing institution for 12 months from the date you subscribe.
Ownership of these articles remains with Economics Factory and you must re-subscribe via either our automatic or manual renewal facility to continue using these articles beyond the specified 12 month period.
Please be sure to specify a postal address for delivery of your magazines.
Multiple subscriptions are delivered to the same address as part of a bulk mailing.